Vin65 Adds Hardware To Their Mobile POS
Adding hardware to the POS creates a fully integrated system for in-store and online sales for wineries.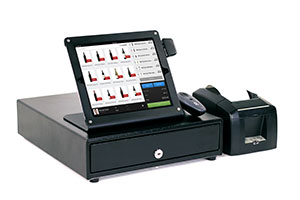 Vin65, a leading innovator in wine ecommerce released a line of integrated hardware that connects with their mobile POS.
The mobile POS for iPhone and iPods now works with cash drawers, receipt printers and barcode scanners to create a seamless integration between POS and ecommerce to give wineries a complete view of who their customers truly are.
The mobile POS is easy to use and now with supported hardware it offers a number of additional benefits, including:
Mobility for staff. Staff can roam the tasting room, events and concert and take payments anywhere while still connecting to a printer and cash drawer.
Increased transactional speed. Use a wireless barcode scanner to speed up orders by scanning products, or a customer's driver's license to ship it directly to them.
Manage everything in one place. One product, order, and customer database between the POS, website, Facebook page, and tasting room app.
Email or printed receipts. Email receipts instantly or print them with a traditional thermal printer.
Affordable. Starting at $100 per month you can have a mobile POS and nominal fees for hardware, turn it into a full blown register.
"At Vin65 we realized that the progression of wine sales isn't only ecommerce," said Brent Johnson, General Manager of Vin65. "But it's the combination of having a seamless customer database between tools like your website and POS to enable wineries to know their customers and sell more wine."
Before the Vin65 POS was purely a mobile POS option but after connecting the cash drawer, receipt printer, and barcode scanner it's a perfect POS for any size winery. It's single contact database will empower your staff to know who the customer is and their true value without limiting by being stuck behind a counter to see that information.
Learn more about Vin65's POS, or about the hardware.
About Vin65:
Vin65 is the leading provider of ecommerce and POS solutions to wineries and wine retailers interested in selling their wine direct-to-consumer. The Vin65 platform has received attention from wine technology thought leaders and technology savvy wineries for its ability to drive innovation in the wine ecommerce space. The platform includes: ecommerce, wine club, content management, customer relationship management, mobile ecommerce, and mobile point of sale systems all tailored for the wine industry.
For more information, call 604-852-8140 or visit www.vin65.com.
Blog: www.vin65.com/blog
Website: www.vin65.com
RSS feed: http://feeds.feedburner.com/Vin65
Facebook: https://www.facebook.com/Vin65
Twitter: http://twitter.com/vin65team
###
Brent Johnson, General Manager, Vin65
Office: 604-852-8140
Cell: 778-240-4155
Email: brent@vin65.com