Vin65 Transforms Traditional Point-of-Sale with Ecommerce Integration
Microsoft's trusted traditional RMS POS now works seamlessly with Vin65's ecommerce tools.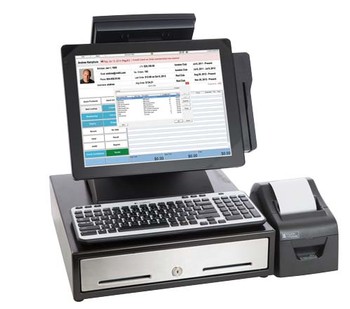 Vin65, a leading innovator in direct-to-consumer software for wineries, now offers a seamless connection between ecommerce, iPad POS, and Microsoft RMS POS.
All orders, customers and club memberships, whether from the traditional POS system, online store, or iPad POS are captured in a single database. This provides wineries with several important advantages in managing their direct-to-consumer sales:
Single view of the customer. Tasting room managers now have quick and easy access to all customer information including club memberships, notes, tasks, pending orders and past transactions, regardless of where the information originated.
Product synchronization. With products entered just once, duplicate data entry is a thing of the past.
Real time access to order information. Staff and managers can view all orders in real time from either the web, the POS terminal, the iPad POS, or Vin65's mobile admin panel and dashboards.
In August of 2013 Vin65's parent company, WineDirect, announced the acquisition of Elypsis, an established provider of software solutions for wineries. The Elypsis Retail business, which includes Microsoft Dynamics RMS POS, wine club, and compliance management, has now been merged into Vin65, as well as, all of the Elypsis retail staff. This important development provides wineries a one-stop-shop for all of their direct-to-consumer needs: tasting room, ecommerce, mobile, and wine club.
With over 98,000 installations worldwide, RMS offers flexible reporting options and quick, accurate transactions that enhance the tasting room experience.
"By combining traditional POS with ecommerce, our winery partners are able to offer their customers high-quality, personalized experiences, which ultimately result in increased sales", said Brent Johnson, General Manager of Vin65. "The link between POS and ecommerce allows them to trigger powerful marketing messages based on their guests' tasting room activity."
About Vin65:
Vin65 is the leading provider of ecommerce and POS solutions to wineries and wine retailers. The Vin65 platform has received attention from wine technology thought leaders and technology savvy wineries for its ability to drive innovation in the wine direct to consumer space. The platform includes: ecommerce, POS systems, wine club, content management, customer relationship management and mobile ecommerce all tailored for the wine industry.
For more information, call 1-866-852-8140 or visit www.vin65.com.
Blog: www.vin65.com/blog
Website: www.vin65.com
Facebook: https://www.facebook.com/Vin65
Twitter: http://twitter.com/vin65team
###
Brent Johnson, General Manager
Office: 604-852-8140
Cell: 778-240-4155
Email: brent@vin65.com