Vin65 Partners with Gliding Eagle to Offer Direct Shipping to China
US-based wineries can now easily get their wine to China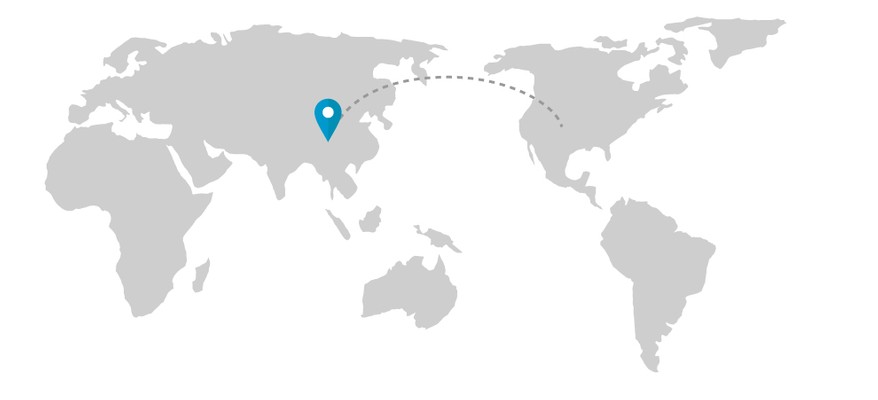 Vancouver, BC - December 10, 2015 - Vin65, the leading innovator in direct to consumer software for wineries, now offers an easy way for US-based wineries to get wine to their Chinese customers. Wineries are looking for an easy way to ship wine to these visitors, because legally, Chinese tourists can only bring two bottles back home with them.
Globalization
The future of DTC is globalization. China is one of the fastest-growing markets for wine and Napa Valley is attracting a lot of Chinese tourists. The number of Chinese visitors to California continued to outpace all other overseas source markets in 2014, growing by 21.6 percent to a record 996,000 (with nearly 70,000 to Napa alone). This makes China the No. 1 source of overseas visitors for California. Vin65 is partnering with Gliding Eagle so US-based wineries can ship their wine DTC in China. Chinese buying power also surged by 32.7 percent in 2014, with visitors spending $2.24 billion in California or three times the spending of visitors from the United Kingdom and Japan – the No. 2 and No. 3 overseas markets for California.
Easy to Use
This process is extremely simple. On Vin65's Point of Sale System, you can select China as a delivery country, then customers can add their Chinese address in their native language - and then Gliding Eagle gets the wine to China. Gliding Eagle does all of the work. They pick up wine in the Napa area (if outside of Napa, wineries ship their wine directly to Gliding Eagle). Gliding Eagle then sends the wine to China, they do all the paperwork, clear customs and then get the wine to the consumer in just 4 days to Hong Kong, or 12 days to mainland China.
Fraud Protection
Gliding Eagle is affixing every bottle of wine with a unique label to ensure that authentic products get to China. Winery customers can track the path of their shipments and be confident that their wine is authentic.
--
"Getting wine to China is very complicated - and takes a very long time," said Gliding Eagle Founder & CEO, Jack Duan. "Now, wineries can get their wine to Chinese consumers within days. Vin65's partnership with Gliding Eagle is the next step in breaking down the barrier of shipping wine DTC in China."
Shipping wine DTC in China is available immediately to US wineries through Vin65's partnership with Gliding Eagle. To learn more about Gliding Eagle, visit Vin65.com and join our webinar on December 18th to learn more.
About Vin65:
Vin65 is the leading provider of ecommerce and POS solutions to wineries and wine retailers. The Vin65 platform has received attention from wine technology thought leaders and technology savvy wineries for its ability to drive innovation in the wine direct to consumer space. The platform includes: ecommerce, point of sale, wine club management, content management, customer relationship management and shipping programs all tailored for the wine industry.
For more information, call 1-866-852-8140 or visit www.vin65.com.
Blog: www.vin65.com/blog
Website: www.vin65.com
Documentation: documentation.vin65.com
Facebook: https://www.facebook.com/Vin65
Twitter: http://twitter.com/vin65team
###
Corinna Wang, Marketing Manager
Office: 866-852-8140
Email: corinna@vin65.com