Real-Time Package Tracking Capabilities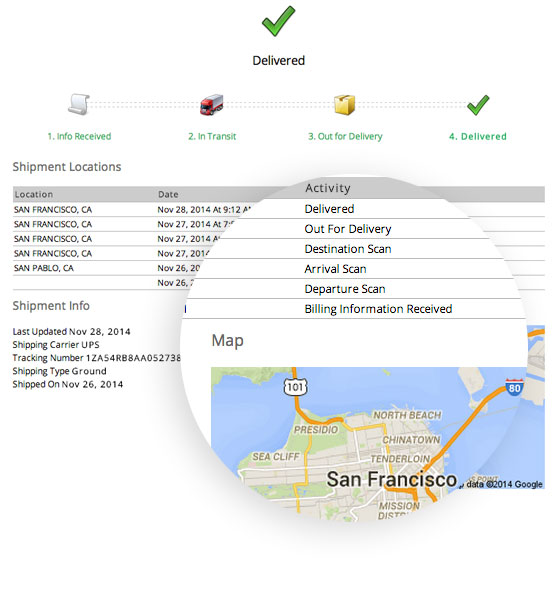 Pull Customers to Your Website
The average person tracks their order 6-8 times when a package travels from the West Coast to the East Coast. Rather than visiting UPS or FedEx, customers can track where their wine is in real-time right on the winery website they purchased from. That's 6-8 more opportunities for wineries to target customers with specific marketing messages.
Real-Time Notifications
Wine requires a signature - so it's important for customers to monitor when their package is going to be delivered. Managers can access real-time updates and advise customers right from the admin panel. Wineries using WineDirect for fulfillment services can even offer reroute or delay package options for customers.
Send Updates to Customers
Wineries are now able to tell customers when their wine has been shipped, the route it took, what stops are slowing it down and the expected delivery date. Wineries can even send a text when the package has been delivered and keep track of their customers after sales habits to be able to effectively market to them in the future.